Blog
The Essential Steps of Water Damage Mitigation
05/26/2015
Water damage is one of the worst things that can happen to a home, but also one of the most common. From storms to burst water heaters, from excessive rain to a leaking pipe, the possibility of home flooding is everywhere. Water damage is also deceptive; after a flooding event, your home might look dry. There can still be pockets of moisture trapped in walls or structural cavities. To prevent odors, mold, and structural damage, it is critical to remove all moisture after a flooding event.
Superior's Basic Steps for Water Damage Mitigation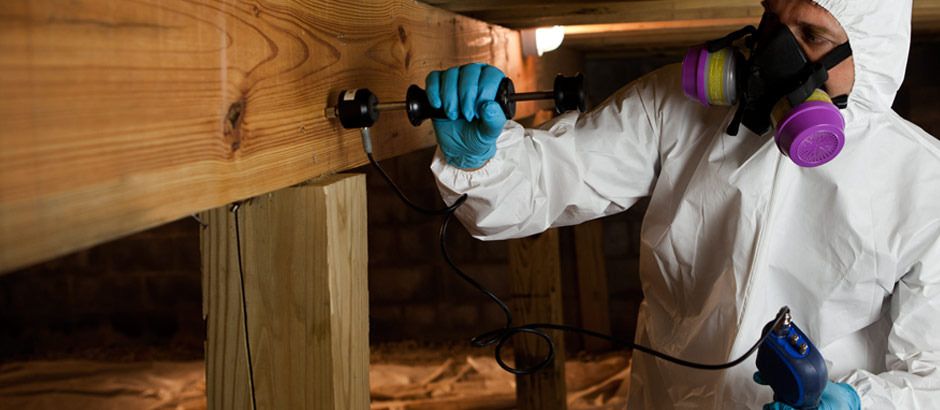 1. Communication
The first step of water mitigation starts with communication. While this seems obvious and simple, it is important. We always have live operators available 24 hours a day to answer your call and get you immediate help. An experienced project manager manages each water mitigation job and we provide you with a timeline so you know exactly what is going to be done and when. Superior works with all insurance carriers and any intersted parties involved. Once we have a work authorization form signed, we'll get started right away.
2. Inspection
Experienced water mitigation specialists will examine the building and the flooding to determine what caused the flooding, what type of water you are dealing with, and the extent of the flooding. For sanitation and safety, it is important to know whether you are dealing with clean water from a hot water heater, grey water from a storm, or sewage from a pipe back up. Our specialists use sophisticated moisture detection meters and infrared cameras to take moisture readings and determine the moisture levels within walls, floors, and other surfaces. Our technicians will thoroughly check all areas including check attics, crawl spaces, and basements. We'll also examine all contents including furniture and personal items and pack them out and arrange for cleaning if necessary.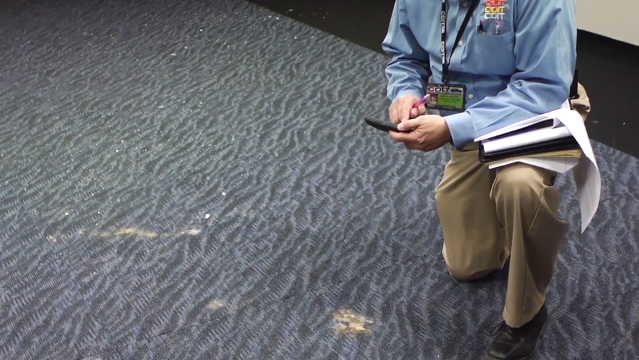 3. Removal of Standing Water
If there is still standing water in your home or building, it is critical to remove it as quickly as possible. Superior uses powerful submersible pumps and truck-mounted and portable water extraction units to get the water out quickly and safely.
4. Drying
Now that the standing water is gone, it is time to start drying. Our technicians will asses the flooring and determine whether it can be dried in place, or whether the flooring such as carpet, the carpet pad, tile, vinyl, or hardwood flooring must be removed to ensure a complete drying. Likewise, our technicians will asses the cabinets, walls, baseboards, drywall, sheetrock, and insulation to determine whether those materials and surfaces can be dried in place or must be removed or replaced. Again, it is best to be thorough as trapped pockets of moisture can cause, mold, warping, splitting, shrinking, and unpleasant odors. Our technicians will make specific psychrometric calculations to determine how much drying equipment will be needed. They will use commercial high-velocity air movers and dehumidifiers to dry your structural materials and contents affected by the water.
5. Antimicrobial Application and Odor Removal
Our technicians will use antimicrobial cleaners in certain stiuations to prohibit microorganisms like mold and bacteria from growing on water affected surfaces. You will be notified in person and in writing prior to any use within your home or office. Superior also uses air scrubbers to get rid of any offending odors.
6. Follow Up
Superior performs follow-up monitoring visits to measure for moisture content in structural materials and make sure the drying process is running on target. Superior Restoration follows the IICRC standards and guidelines for water restoration, the definitive authority on restoration and cleaning. Finally, when all materials have reached a pre-loss moisture content, the drying equipment will be removed from the building.
While a flooding event is never pleasant, it is possible to restore your home or business to pre-flood condition. An organized, communicative, and experienced water mitigation company will help you get your life back to normal again.
Superior Cleaning & Coit Cleaning and Restoration in Woodinville, WA holds a Construction Contractor, General license (SUPERI 973KR).